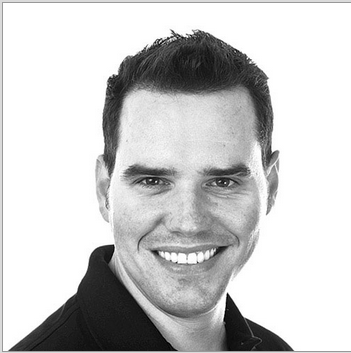 Sascha Hein
Shade matching without shade guides - A new objective approach with eLAB.
Lecture on 17th June 2023, in the afternoon
Reliable shade matching of indirect restorations with natural dentition remains to be a formidable challenge, even for the most experienced restorative team. Redo's are unfortunately common and costly, providing frequent cause for friction among its members. However, it doesn't have to be this way. With the eLAB system it is now possible to use a DSLR camera or even a smartphone paired with a suitable illumination device (i.e., "Smile Lite") to quantify and communicate tooth shade objectively. Learn about the system that perfected shade matching in dentistry even if you already take shades every day.
Key Learning Goals:

1. The pros and cons of visual shade assessment
2. Understanding light propagation through dental hard tissues (Biophotonics)
3. Replacing shade guides with one color appearance model
4. Acquiring target shades with a DSLR camera or with a smartphone
5. The eLAB digital workflow
6. Various clinical examples
Vita
Sascha Hein
Sascha Hein graduated from the Dental Technician College Munich in 1997. In 2001 he completed further studies in dental ceramics under Masahiro Kuwata in Tokyo, Japan. In 2005 he graduated from Master School in Freiburg, Germany. In 2007 Sascha Hein was inducted into the international Oral Design group by founder Willi Geller. In 2012 he was inducted into the Bio-Emulation group which he served as president from 2014 - 2016. Together with Dr Panaghiotis Bazos and Dr Javier Tapia Guadix he developed the eLAB system from 2013 - 2016. From 2013 - 2017 Sascha Hein furthered his education in color science and optical physics under the mentorship of Professor Jaap ten Bosch. Sascha Hein is both, a published author and a reviewer for a number of peer reviewed journals. Sascha Hein lives and works in Freiburg, Germany.